Le Secret de la Grande Pyramide Tome 1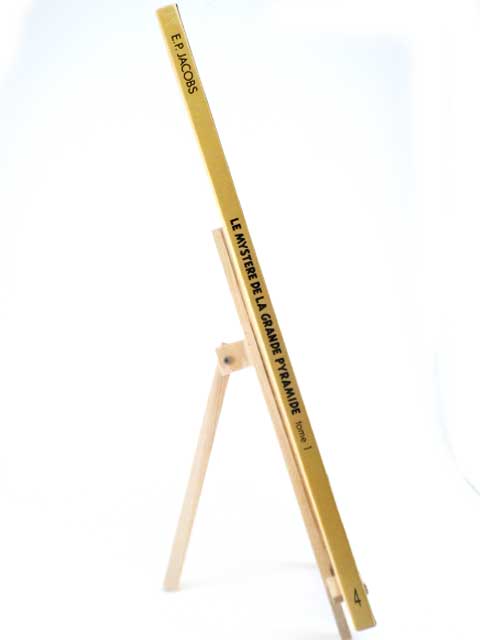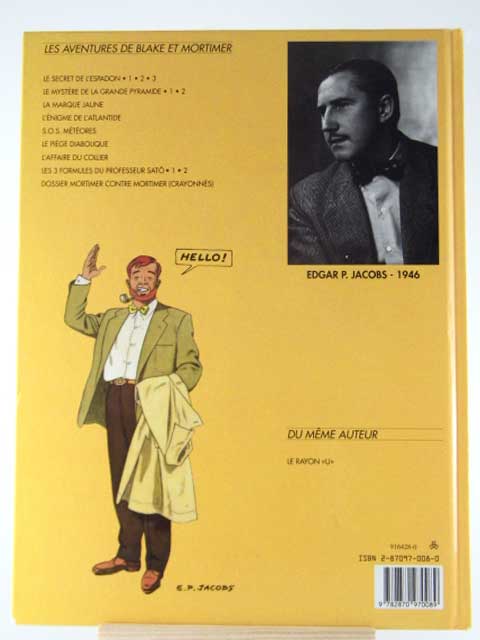 Le Secret de la Grande Pyramide Tome 1
Les Aventures de BLAKE & MORTIMER : Le Secret de la Grande Pyramide Tome 1 Reissue of 1993
In stock: 1
Availability : Few items in stock, hurry to order!
Discount €5,00 €3,75 inc. tax reduction of €1,25
COMIC BOOK IN FRENCH LANGUAGE !
Used French Comic book.
Album # 4 of "BLAKE ET MORTIMER" by EDGAR P. JACOBS.
Details on condition :
In Excellent condition : the corners are slightly worn, fews small spots in 3 pages inside.
Reissue of May 1993 Published by BLAKE ET MORTIMER edition.
! ATTENTION !
-Is not suitable for children under 36 months -
The colors and details of the contents may slightly vary from the model presented.
edgar p jacobs blake et mortimer French comic book collector jouets collector
Recommended
GASTON (Gomer Goof) Tome R4 : EN DIRECT DE LA GAFFE reissue 1980

€4,50 €3,38 inc. tax

LUCKY LUKE D'après Morris Tome 4 : LUCKY LUKE Contre PINKERTON E.O 2010

€5,50 €4,13 inc. tax

SPIROU & FANTASIO Tome 38 : LA JEUNESSE DE SPIROU Reissue 1994

€4,50 €3,38 inc. tax