PSYCHO CIRCUS #2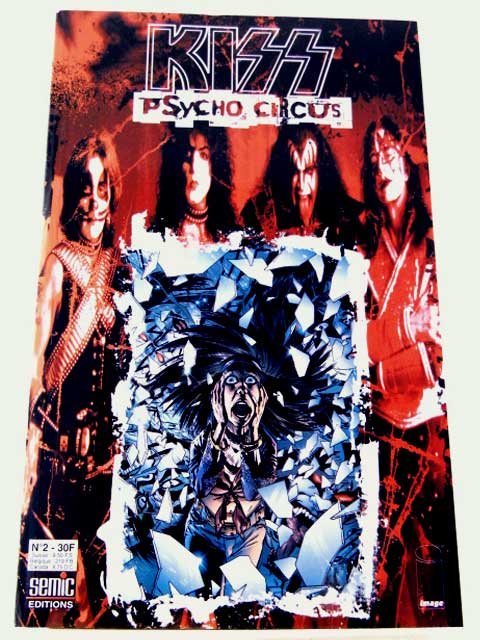 PSYCHO CIRCUS #2
KISS : PSYCHO CIRCUS #2 published in 1999 (French language)
In stock: 1
Availability : Few items in stock, hurry to order!
Discount €3,50 €2,63 inc. tax reduction of €0,88
COMIC BOOK IN FRENCH LANGUAGE !
New Comic book .
KISS comics PSYCHO CIRCUS number 2 by Todd McFarlane, Kiss & Image Comics.

NEW !
SEMIC edition, printed in 1999.
! ATTENTION !
-Is not suitable for children under 36 months -
The colors and details of the contents may slightly vary from the model presented.
Condition : new
Manufacturer : SEMIC
PSYCHO CIRCUS image comics comic book jouets collector hard rock collector
Recommended
SPAWN H.S #13 : The Dark Ages Tome 2 published in 2000 (French language)

€4,00 €3,00 inc. tax