Motorcycle of PIRANHA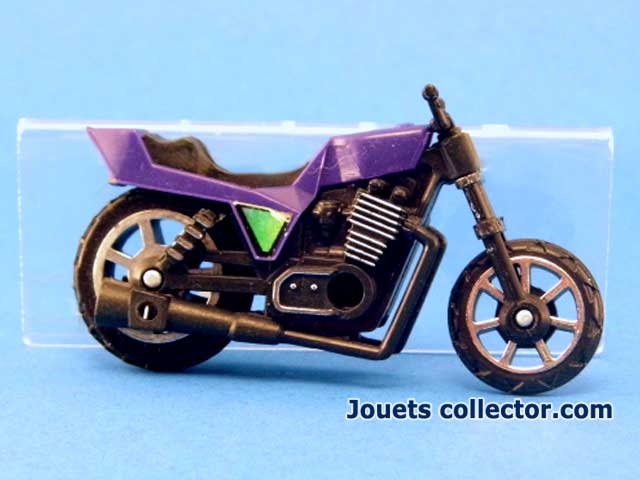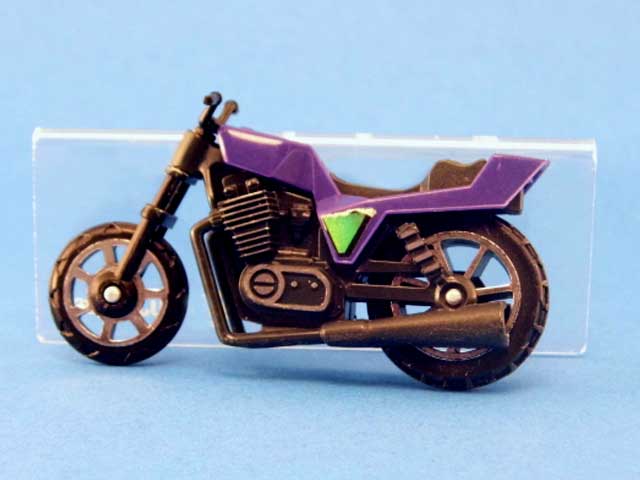 Motorcycle of PIRANHA
M.A.S.K 1st Series : Motorcycle for PIRANHA of 1985
Availability : Item out of stock
€5,00 inc. tax
Used accessory for vehicle loose.
The Motorcycle, in PVC, for the Side-car of the vehicle GATOR of 1985.
Details on condition :
In Excellent condition : chrome paint is slightly worn and the sickers are worn.
This accessory of the M.A.S.K First series, was made by KENNER Toys in 1985.
! ATTENTION !
-Is not suitable for children under 36 months - contains small elements that can be ingested.
Accessory vintage, recommended from 4 years.
The colors and details of the contents may slightly vary from the model presented.
Condition : used
Manufacturer : KENNER
vintage accessory jouetscollector.com collector action figure toy kenner mask m.a.s.k venom
Recommended
M.A.S.K 1st Series : Freeze Cannon for Gator of 1985

€4,50 inc. tax

M.A.S.K 3rd Series : Panel 2 of BILBOARD BLAST of 1987

€2,50 inc. tax