Propeller of KILLER W.H.A.L.E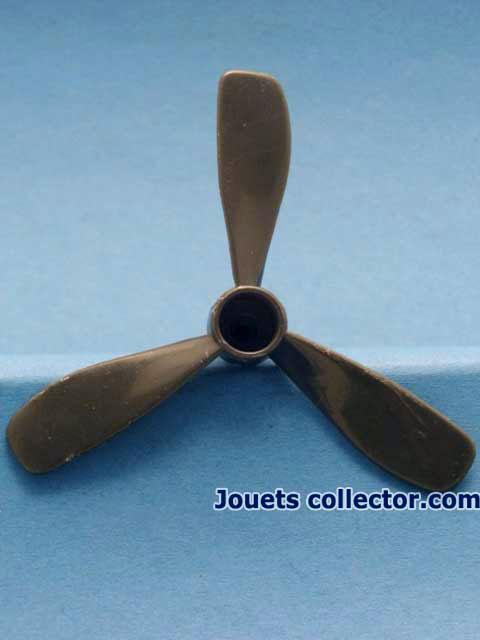 Propeller of KILLER W.H.A.L.E
G.I. Joe A.R.A.H : Propeller for KILLER W.H.A.L.E of 1984
Availability : Item out of stock
€1,50 inc. tax
Used Original part for Vehicle.
One Propeller, in Dark Green PVC, for the G.I Joe vehicle : KILLER W.H.A.L.E of 1984.
Details on the item's :
In Excellent condition : slightly worn (see photos)
Made by HASBRO for G.I. Joe A Real American Hero action figure.
! ATTENTION !
-Is not suitable for children under 36 months - contains small elements that can be ingested.
Accessory for action figure vintage, best practices for Adults Collector.
The colors and details of the contents may slightly vary from the model presented.
Condition : used
Manufacturer : HASBRO
g i joe vintage part parts accessories accessory jouets collector jouetscollector.com dreadnok weapon
Recommended
G.I. Joe A.R.A.H : Propeller Shroud for KILLER W.H.A.L.E of 1984

€1,50 inc. tax Unavailable

G.I. Joe A.R.A.H : crewman's chair for U.S.S FLAGG of 1985

€7,00 inc. tax

G.I. Joe A.R.A.H : Machine Gun for Cobra Surveillance Port of 1985

€3,00 inc. tax