LES VISITEURS DE L'ESPACE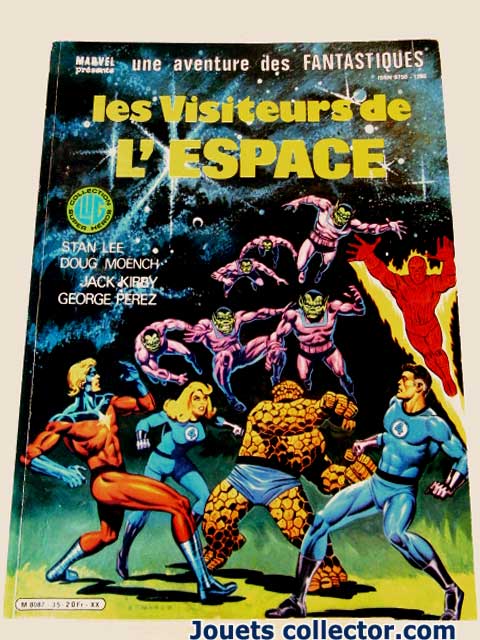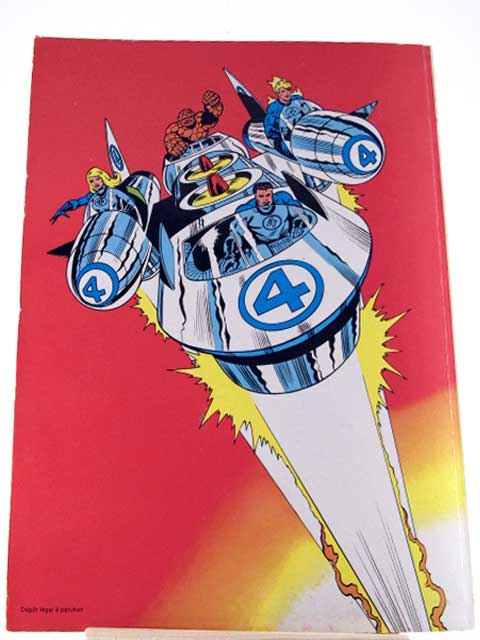 LES VISITEURS DE L'ESPACE
Une Aventure des Fantastiques #35 : LES VISITEURS DE L'ESPACE published in 1984 (French language)
In stock: 1
Availability : Few items in stock, hurry to order!
€8,00 inc. tax
COMIC BOOK IN FRENCH LANGUAGE !
Used Comic book .
Une aventure des Fantastiques (An Adventure of the Fantastic Four) Comics #35 of 1984 by Stan Lee, Jack Kirby, Doug Moench & George Perez.

Details :
The edges and corners are a little worn and few small fold on the cover (see picture), the inside is very clean and without tearing.
By LUG edition, printed in 1984.
! ATTENTION !
-Is not suitable for children under 36 months -
The colors and details of the contents may slightly vary from the model presented.
Condition : used
Manufacturer : LUG
jouets collector collector marvel fantastic four comic book stan lee kirby byrne lug
Recommended
NOVA : Album #63 published in 1995 (French language)

€7,00 inc. tax Unavailable

Une Aventure des Fantastiques #36 : L'HERITAGE MAUDIT published in 1985 (French language)

€7,00 inc. tax